Brew Up Magic that Lasts All Day Long
Enjoy every sip at its best
End cold coffee regrets, and embrace piping-hot satisfaction. Savor the taste of every delightful drop with ikago - where your coffee stays warm and your heart stays happy!
Hot as freshly brewed

Never let any lukewarm coffee put a damper on your spirit. Drink coffee the way you like it, with ikago keeping it at the perfect temperature from the first sip to the last drop.

Read your drink temperature like a mind reader

No more guesswork, just pure wizardry of infrared sensing technology. Bring this magic wand and discover your own unique and perfect drink temperature.

Unbox, plug in and presto!

Get ready to sip hot coffee with ikago - no complicated setup, just effortless warmth on demand!

Save the planet one sip at a time with ikago

No more wasted cold coffee or disposable cups, just energy-saving warmth that only gets better with time!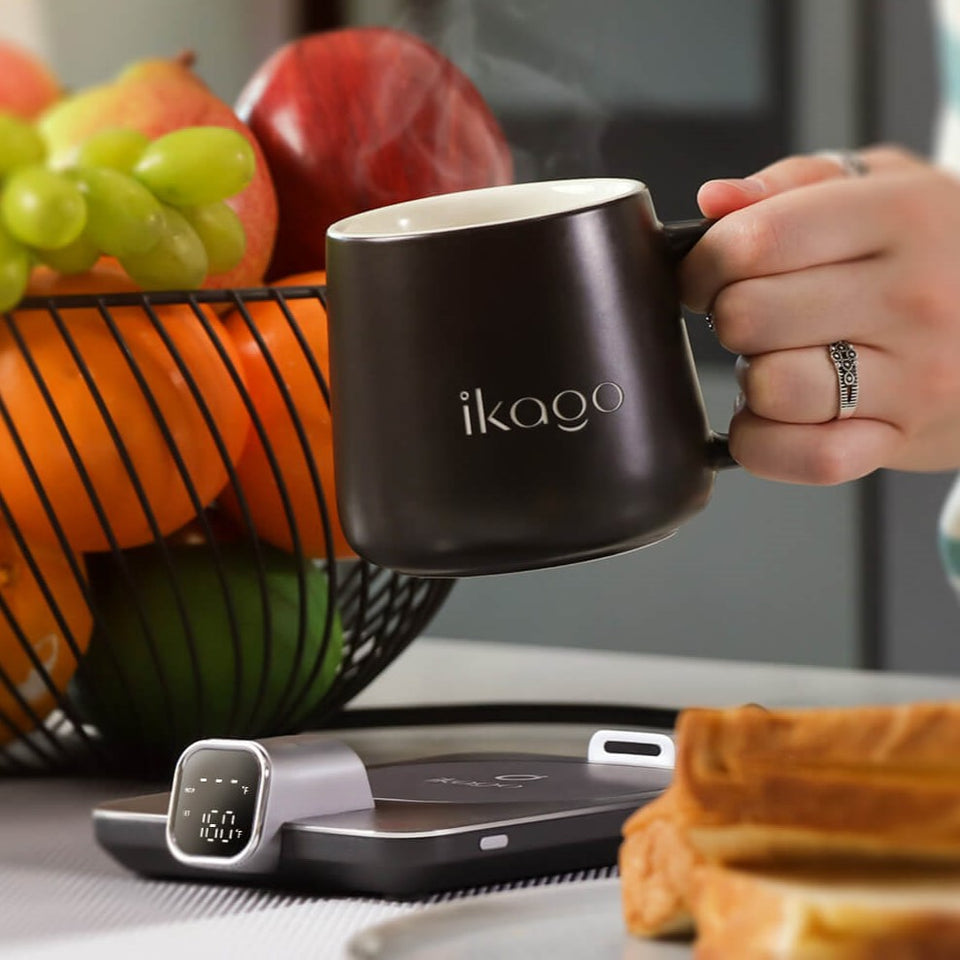 Take their words, not just ours
Integrated with a patented heating film and infrared (IR) sensor, the Ikago Heat Coaster Pro keeps coffee hot,  spirits high, and works smooth.  
Insulated cups are so 20th century. Meet the ikago Heat Coaster Pro, a pretty nifty little coaster that just heats your coffee up for you. With a sensor that can gauge your coffee's temperature and a heating film right underneath your cup, the ikago Heat Coaster Pro makes sure you get perfectly hot coffee with every sip you take
The Mug Warmer is not just functional but also looks great on your desk. The sleek and modern design adds a touch of elegance to your workspace. The auto-off feature ensures safety, and the mug warmer will turn off when it senses that your mug is empty or has been removed.